Large size Pro-Flow Canister for 75 - 88cc or 150 - 200cc (2 canisters)
Plane Benders Pro-Flow 3D Canisters. Great Sound Great Performance
In some cases takes away the mid range burble many engines have
Pro-Flow 3D canisters come in four sizes and each canister is sold separately. Pro-Flow 3D canister mounts come in two sizes for both single and double applications. All our products are made in the USA with the finest American Spec Tubing and materials available. Each component is hand made and throughly inspected to provide you with the finest quality possible. Every canister and canister mount comes with a Lifetime Warranty against any manufacture defects.
Add a Canister Mount. It is an investment that lasts!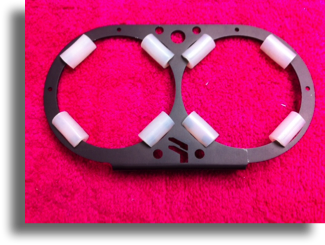 Check out the sound and performance in this vid!!!